For Investors
SpeedBot Marketplace
Marketplace comes with the categorised list of available TradeBots. Each such TradeBots are available with the overview about the Bot. TradeBot Tags explaining whether the TradeBot is Intraday, Derivative, Risk-levels, etc.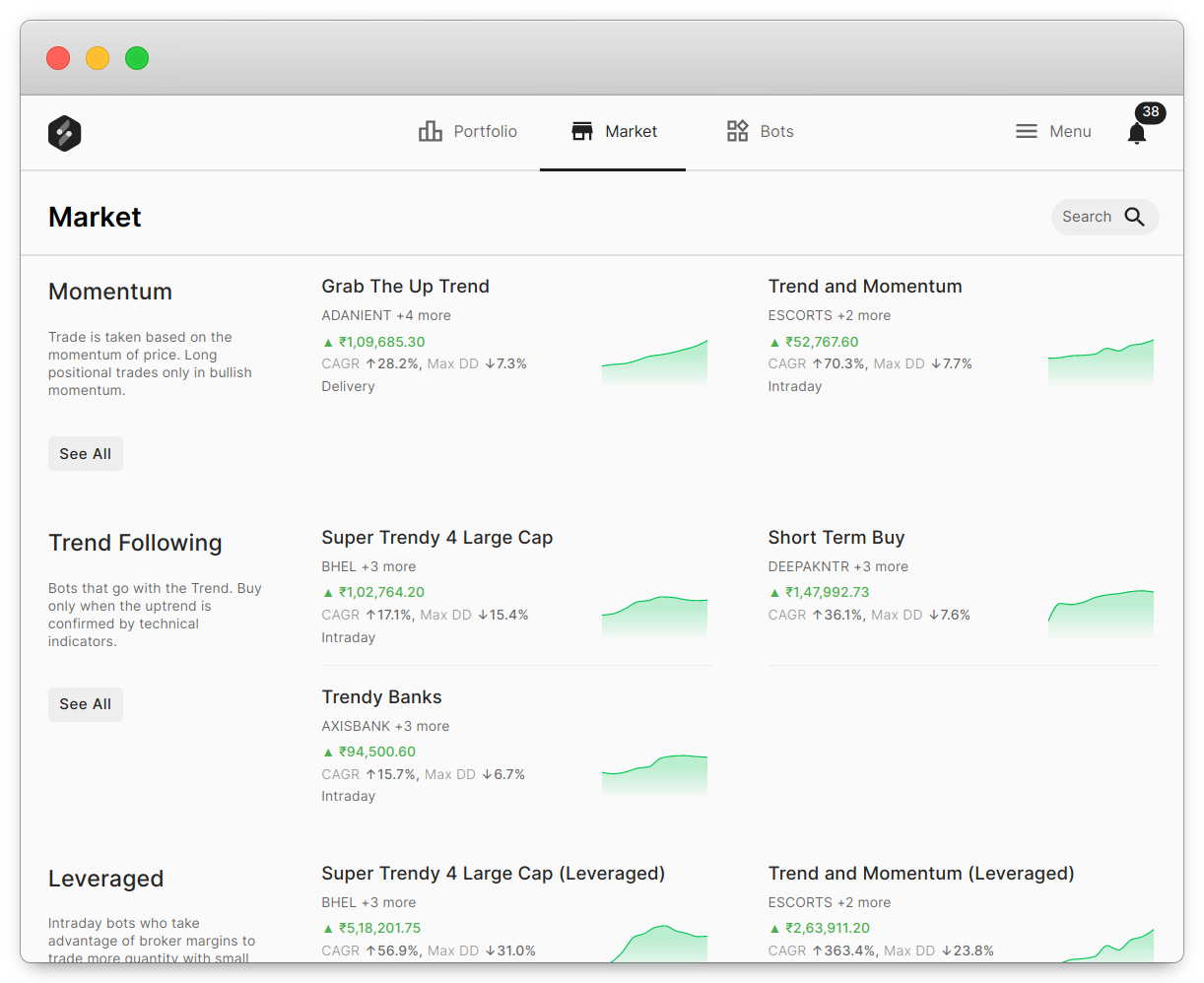 SpeedBot historical Reports
Advanced and Detailed historical Reports of the each SpeedBot in the marketplace helps investors to select the most promising TradeBots to subscribe on.